RISE Products Distribution
RISE products cover three areas: knowledge, personal development, and social development.
RISE products help students develop their language skills, subject knowledge, cooperation skills, communication skills, thinking skills, and management skills.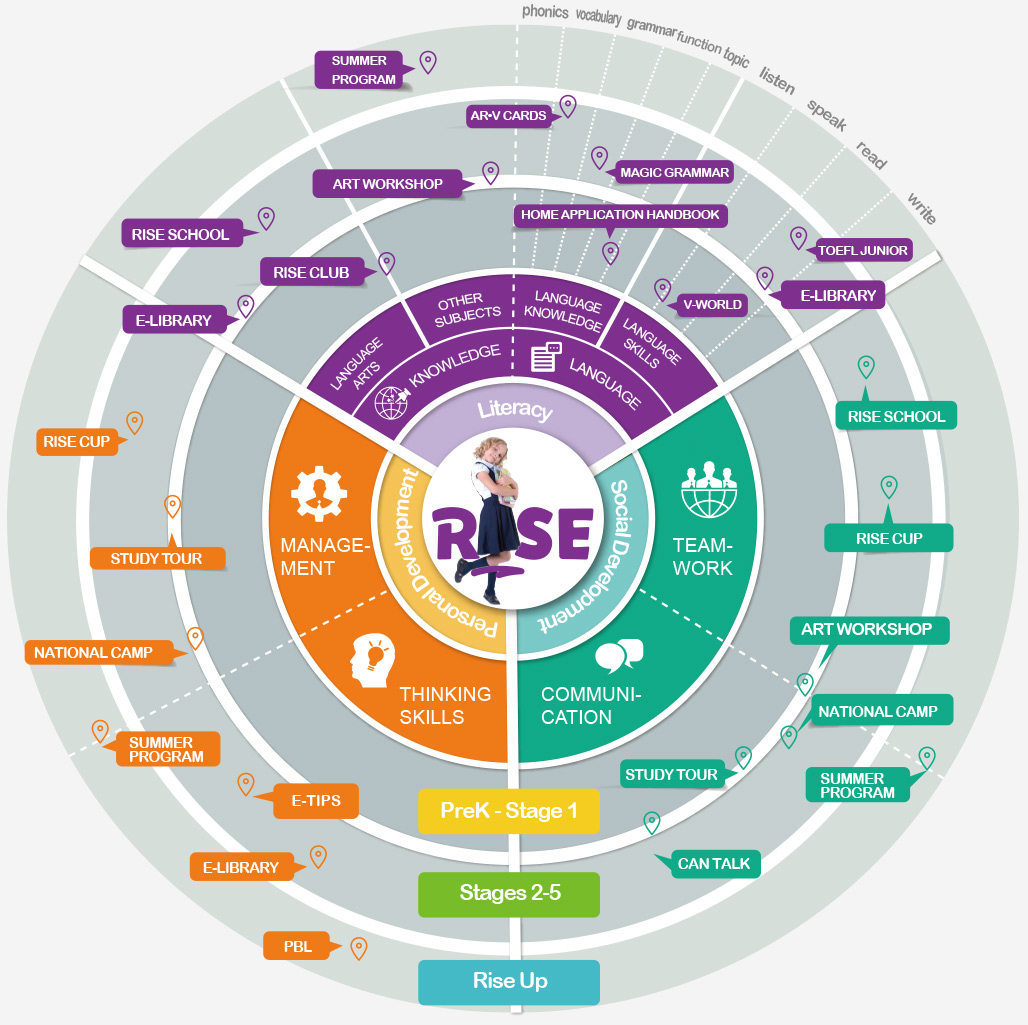 OUR ORGANIZATION
RISE strives to engage and motivate students to learn English through
non-traditional ESL methods.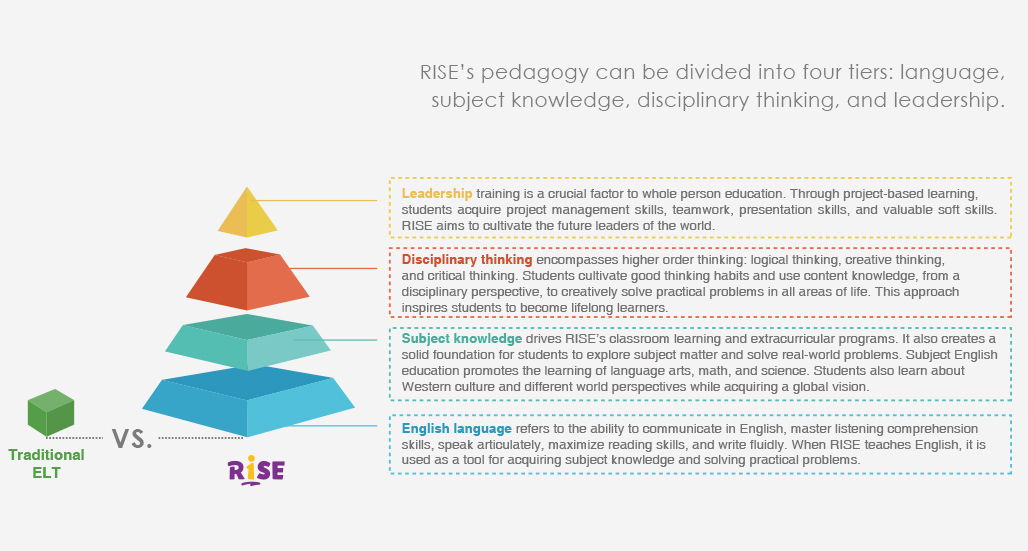 OUR STAGES
RISE serves students from age three and beyond. Here is a breakdown of
our stages and their main focus.